Panel sawing at the professional level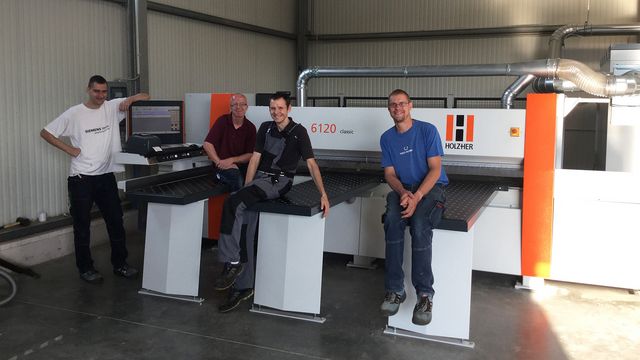 At the Vital Aid Association in Magdeburg, Germany, people with mental disabilities, their families, volunteers and professionals unite to ensure optimum living conditions for everyone, with and without handicaps. The organization has four recognized workshops for the handicapped, offering these people jobs in areas such as woodworking.
For a short time now the Vital Aid Association's workshop in Magdeburg has appreciated the use of a TECTRA 6120 classic pressure beam saw from HOLZ-HER. The organization considers use of the new horizontal panel saw to be a major step in the direction of automation and work facilitation.
The products produced by the Vital Aid Association in Magdeburg in the area of woodworking are intended for commercial as well a private customers. Among other products they produce slatted frames for the bed industry, stair steps and wooden channels. In addition to their excellent price/benefit ratio, they focus on high quality standards, flexibility and keeping deadlines.
HOLZ-HER wishes the Vital Aid Association in Magdeburg and all its staff members a great deal of success and pleasure with the new TECTRA 6120 classic.