Handicraft with passion for over 260 years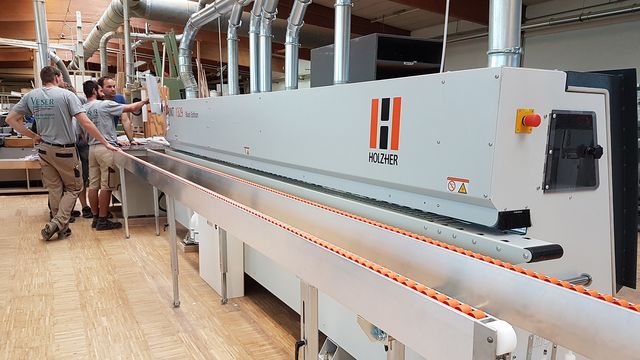 Starting just this week the new SPRINT 1329 Black Edition has been in operation at the Veser Carpentry Shop in Munderkingen, a small village on the Danube between Ulm and Sigmaringen. For more that 260 years the Veser Carpentry Shop has been working with wood. This master shop and its highly skilled craftsmen realize the specific desires and ideas of their customers, offering them standard as well as custom-tailored concepts. The specialties of this carpentry shop include windows and exterior doors, burglar-proofing on windows and doors as well as construction of winter gardens.
Purchase of the new SPRINT 1329 edgebander was the next step in the company's progress to a successful future. The team at the carpentry shop was trained right in their own shop by a technical specialist from HOLZ-HER to ensure competent and efficient operation of the machine. This intensive training ensures that all employees are well equipped to continue to enthuse their customers with highest precision and perfect edging quality.
HOLZ-HER wishes maximum success with the new edgebander.