Caribbean Flair with high performance HOLZ-HER machines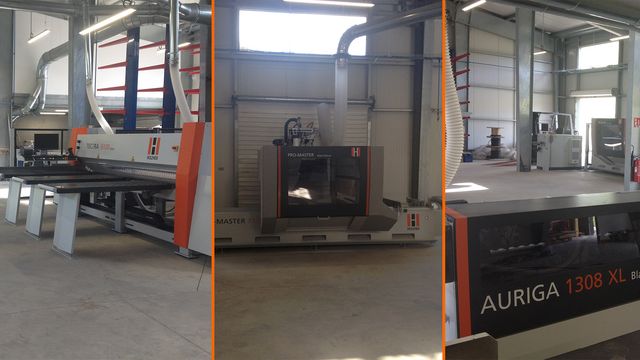 HOLZ-HER's excellent reputation as a producer of high performance machines has reached the Caribbean. On the small Caribbean Island of Saint-Barthélemy, belonging to the lesser Antilles and included in the French overseas territories, the new production facilities built by the Carpentry Shop Gaylord Dessomme Ebenisterie d'Art has been equipped with machines from the Nürtingen machine manufacturer.
These machines include a PRO-MASTER 7125 Black Edition, distinguished particularly by the mature dynamics of its 5-axis gimbal-mounted head and high tech processor. In addition the carpentry shop now has an AURIGA 1308XL PUR Black Edition with three finishing attachments. A TECTRA 6120 classic pressure beam saw was also installed.
The Carpentry Shop Gaylord Dessomme Ebenisterie d'Art has specialized particularly in production of interior and exterior furniture and is now well equipped with its new HOLZ-HER machine park.