CNC Machines EPICON Series: The high power universal geniuses
Enter the next generation of CNC woodworking with HOLZ-HER's EPICON Series . The EPICON 5-axis CNC machine opens up new horizons for implementing your creativity.
The optimized design of the EPICON CNC machining centers offers the ideal basis to ensure absolute precision and perfectly machined workpieces while simultaneously allowing extremely high acceleration and cutting rates.
To this we have added our high precision direct servo-drive, wear-free couplings and covered, precision linear guides - all covered by our 10 year HOLZ-HER guarantee.
With its proven 5-axis technology and fully interpolating 13 kW, 5-axis spindle (as standard features) this machine guarantees extremely high drive holding forces.
The EPICON series is completed by a versatile and comprehensive range of optional equipment to satisfy all desires, allowing the EPICON to be configured optimally for applications in the fields of furniture production, staircase construction and model making as well as machining solid wood.

EPICON 7135 CNC machining center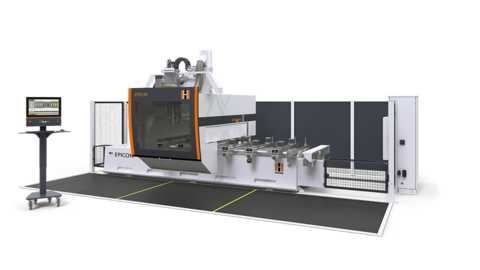 Perfectly equipped for all machining work
With 5 interpolating axes
Multifunction Machining Head
Machining in Y direction: up to 1,500 mm
Highly Flexible Table Concepts
Extreme Acceleration Values
Detail page EPICON 7135
CNC machining center EPICON 7235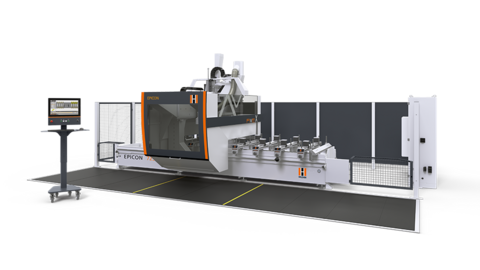 Powerful all-purpose genius for any workshop
Solid gantry design
With 5 interpolating axes
Multifunction Machining Head
Machining in Y direction: up to 1,650 mm
Highly Flexible Table Concepts
Detail page EPICON 7235
EPICON 7335 CNC machining center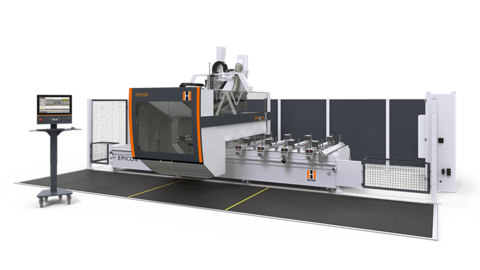 The convincing 5-axis wonder for optimum results
Solid gantry design
With 5 interpolating axes
Multifunction Machining Head
Machining in Y direction: up to 2,100 mm
Highly Flexible Table Concepts
Detail page EPICON 7335
---
Here is what the HOLZ-HER EPICON series offers
Machining in X direction: up to 7,280 mm
Machining in Y direction: up to 2,100 mm