Convincing features include the minimum space requirement and high flexibility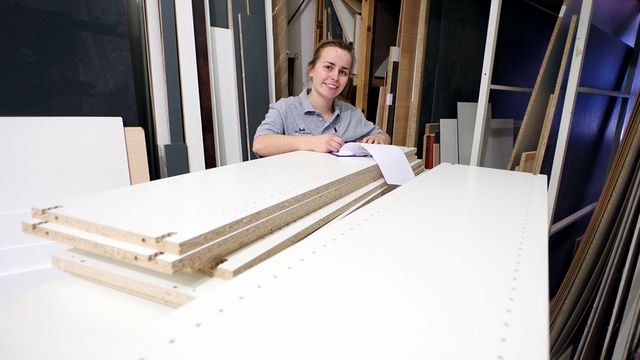 The Wendt Construction and Cabinet Making Shop was founded by Master Cabinetmaker Sönke Wendt in Wasbek in Schleswig-Holstein in 1990. Since its establishment, the cabinet making shop has continued to expand and has regularly invested in machines featuring state-of-the-art technology. In 2013 Torge Wendt entered the company as the "junior" partner. After vocational training as a master cabinetmaker, he completed a university curriculum in interior design, allowing the Wendt Cabinet Making Shop to refine its offerings in the area of custom furniture and interior finishing.
The cabinet making shop places maximum demands on the quality of the work performed by its joiners and cabinetmakers. It uses state-of-the-art CNC technology, optimized work processes and intelligent software to meet the demands of its customers on schedule and with maximum cost efficiency. The focus is on a combination of highly skilled craftsmanship and a distinct passion for cabinetmaking.
The company is very open regarding its acceptance of new technologies. For this reason, in 2015 they invested in an EVOLUTION 7405 vertical CNC machining center from HOLZ-HER.
The proprietors are very satisfied with the new machine. One of the primary reasons for this is its ease of operation, allowing them to start production immediately without extensive training. Above all, the software components, Hops and CabinetControl, are extremely intuitive, enormously facilitating production of cabinets and kitchen furniture. But the new CNC machine is also used for other areas of production. For example, they have already produced staircases and small batches of designer chairs with the EVOLUTION.
The vertical CNC machines from HOLZ-HER offer maximum flexibility while simultaneously requiring minimum space - a competitive advantage, which convinced the decision-makers at the Wendt Cabinet Making Shop.