The HOLZ-HER EVOLUTION 7401: The High Performance Drilling and Formatting Center
The EVOLUTION series from HOLZ-HER is distinguished by well-thought-through industrial design and extremely stable layout using high quality components. Requiring less than 5 m² of floor space, this unique CNC machine offers the capacity of a full value machining center.
The technical data for the Evolution series speaks for itself: Workpieces with height up to 920 mm and unlimited length can be processed with the smallest possible space requirements. Material thicknesses of 8 to 70 mm make the vertical machining centers from HOLZ-HER all-round machines for producing everything from drawers to body parts, furniture fronts and rear walls; in short complete machining of all your products. Short cycling times and extreme precision, because workpieces with lengths up to 1,500 mm can be machined without reclamping. The solid design of the EVOLUTION series guarantees you maximum machining quality.
Prices
x
Different requirements - different prices
The price of a HOLZHER machine is just as individual as your requirements are. Therefore, let us discuss briefly what is most important to you – you will then receive our preliminary, non-binding quote.
Personal advice
x
Personal advice – for higher productivity and greater efficiency
Together with your HOLZHER expert you will find the ideal machine for your requirements. Simply submit the completed form, and your local HOLZHER expert will be happy to discuss all further details with you.
---
Here is what the HOLZ-HER EVOLUTION series offers
Here is what the HOLZ-HER EVOLUTION 7403 offers
CabinetControl - for programming your furniture simply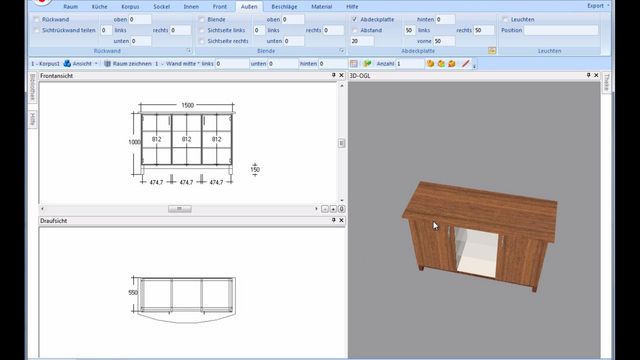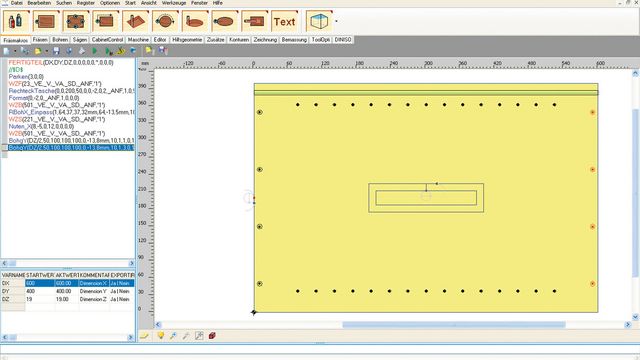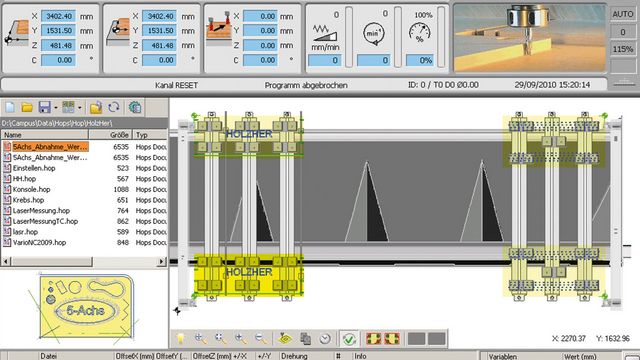 CabinetControl – software for simple furniture designing
Our high quality, user-friendly HOLZ-HER machine control system is an integral part of the machine's design. The equipment package includes CAMPUS / NC Hops with office and machine license and full-fledged aCADemy CAD software. The optional CabinetControl Base furniture design software rounds out this premium package. This offer provides the prerequisites for effective machining and convenient operation with barcode interface, manual control unit, import features and much more.
CabinetControl Base as ideal starter package (optional).
Design of furniture.
Views can be represented in 2D or 3D.
Quick adaptation to individual desires of furniture buyers.
Perfect presentation of furniture.
Automatic completion of cutting plans.
Generates CNC machining program automatically at the touch of a button.
An optional professional version of CabinetControl EVOLUTION is also available with library, calculation, data transfer to pressure beam saws, etc. Also ideal for planning kitchens and rooms.
Machining of panel material with length up to 2,500 mm and width up to 920 mm without additional extensions. Even workpieces with dimensions up to 200 x 70 mm are no problem. Fully automatic workpiece thickness adaptation from 8 to 70 mm - without setting up anew.
Fully automatic positioning of suction cups. Automatic contact pressure independent of material thickness for optimum results and precise dimensions.
For holding all types of material
HOLZ-HER offers a variety of special suction cups for various types of material and processing requirements. This makes the EVOLUTION series even more versatile.
Standard suction cups with and without sensing valve

Ideal for processing panels
Solid wood suction cups
Ideal for extremely heavy workpieces and applications with solid wood
Quick change-over
You can change over your EVOLUTION machine for use on special materials within the shortest possible time.
Perfectly equipped - standard drilling head
15 drilling spindles for 5 in-line holes each in X and Y directions as well as 6 horizontal drills and integrated sawing unit for quick and precise results. As an option, the EVOLUTION series can also be equipped for even higher performance with an XL-drilling head, with up to 22 drilling spindles and grooving saw.
Automatic tolerance correction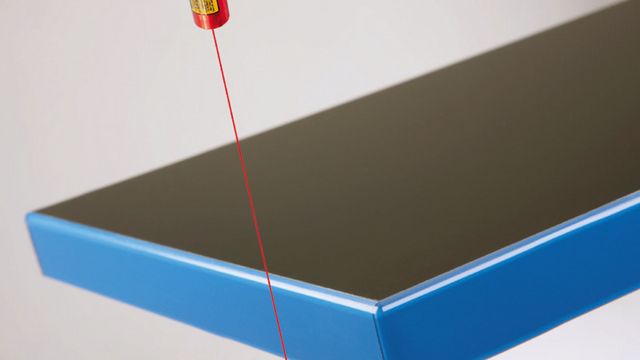 Determination of exact length dimension and automatic correction of tolerances for dimension-dependent drilling. Perfect optional supplement for high precision drilling, e.g. for workpieces which have already been edged.
Easy on material and time-saving, because workpieces with lengths up to 1,500 mm can be machined without reclamping.
Up to 35% shorter machining cycles.