Wide Belt Sanders by Kundig
PREMIUM Series
The PREMIUM series uses well-proven parallel sanding technology and delivers great results from solid wood to filler or lacquer sanding. The construction of these machines has been refined for decades and provides perfect sanding performance even under harsh conditions and after many years in operation. All KUNDIG sanders have a fixed working height, which is achieved by moving the head of the sander up and down. Aside of more comfortable and faster feeding of small and very long workpieces this construction also makes for higher sanding precision and quality. PREMIUM sanders can bear processing workpieces of up to 1000 kg (2200 lbs) without any modifications. Versions with inlet height of up to 850 mm/33,5" (i. e. for the requirements of wood construction companies) are available.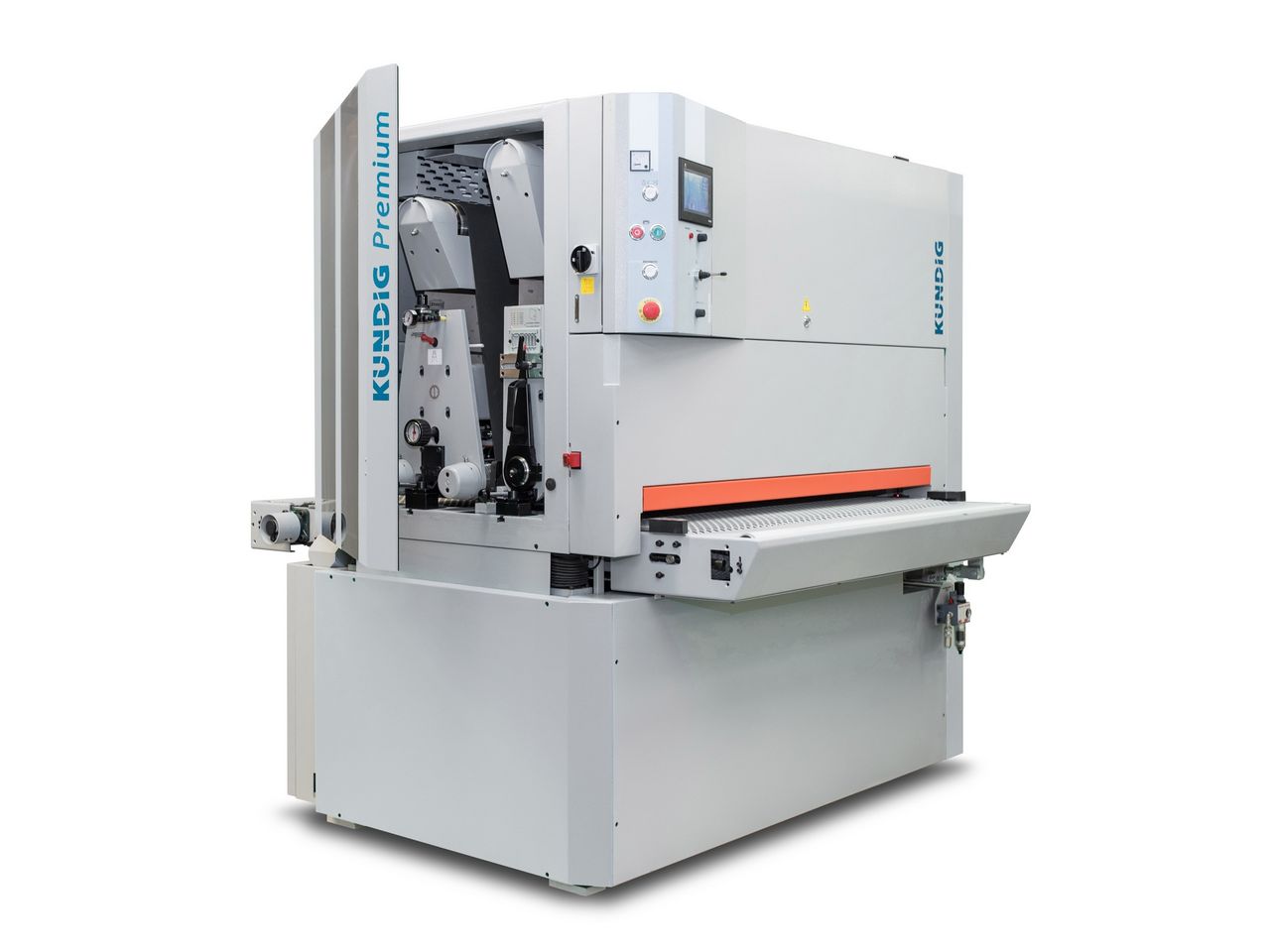 Working Widths available:
Belt Lengths available


BRILLIANT Series
These Machines combine all features of the Premium Series. On top, Brilliant series machines include at least one sanding unit with KUNDIG's patented oblique sanding technology.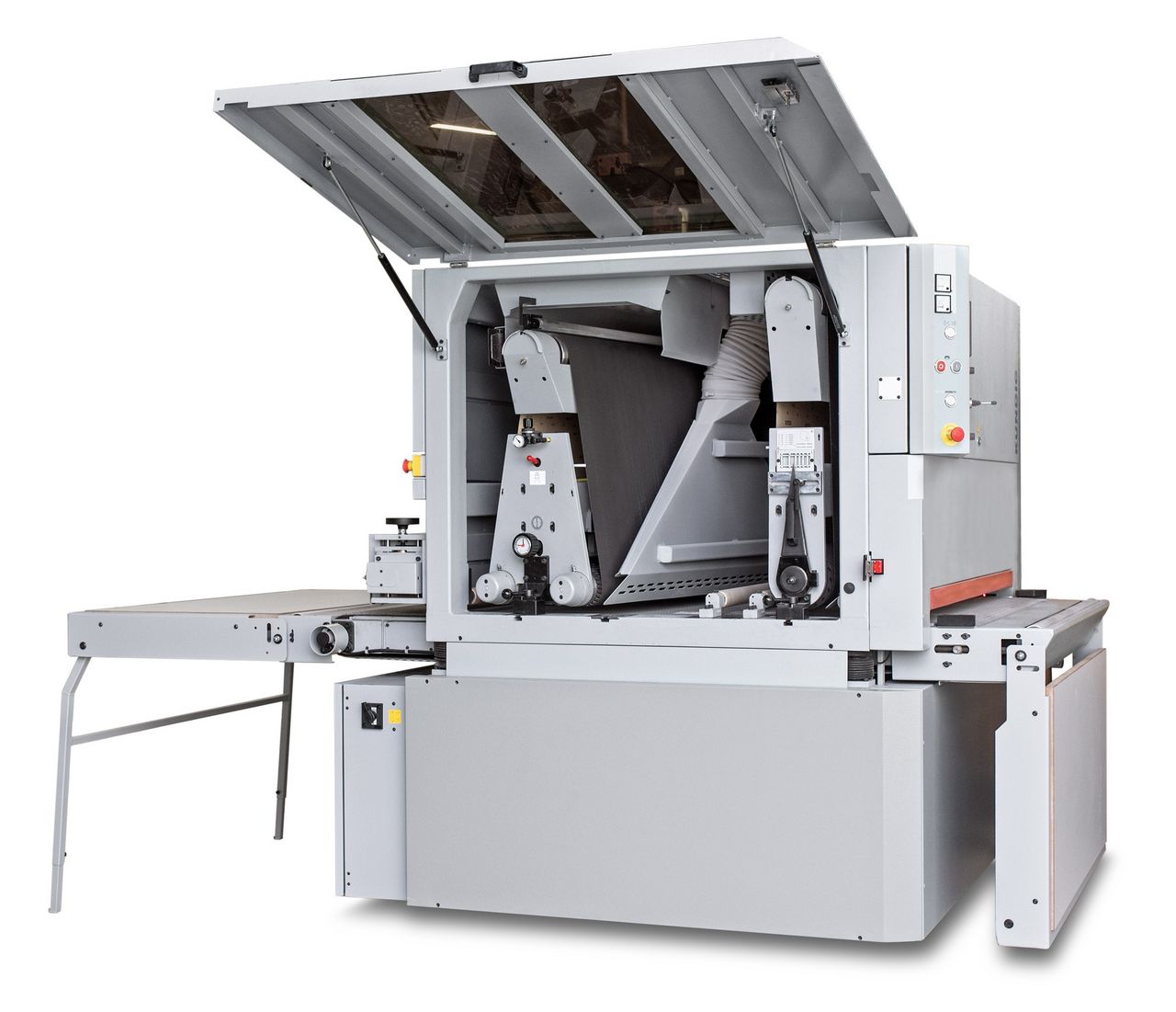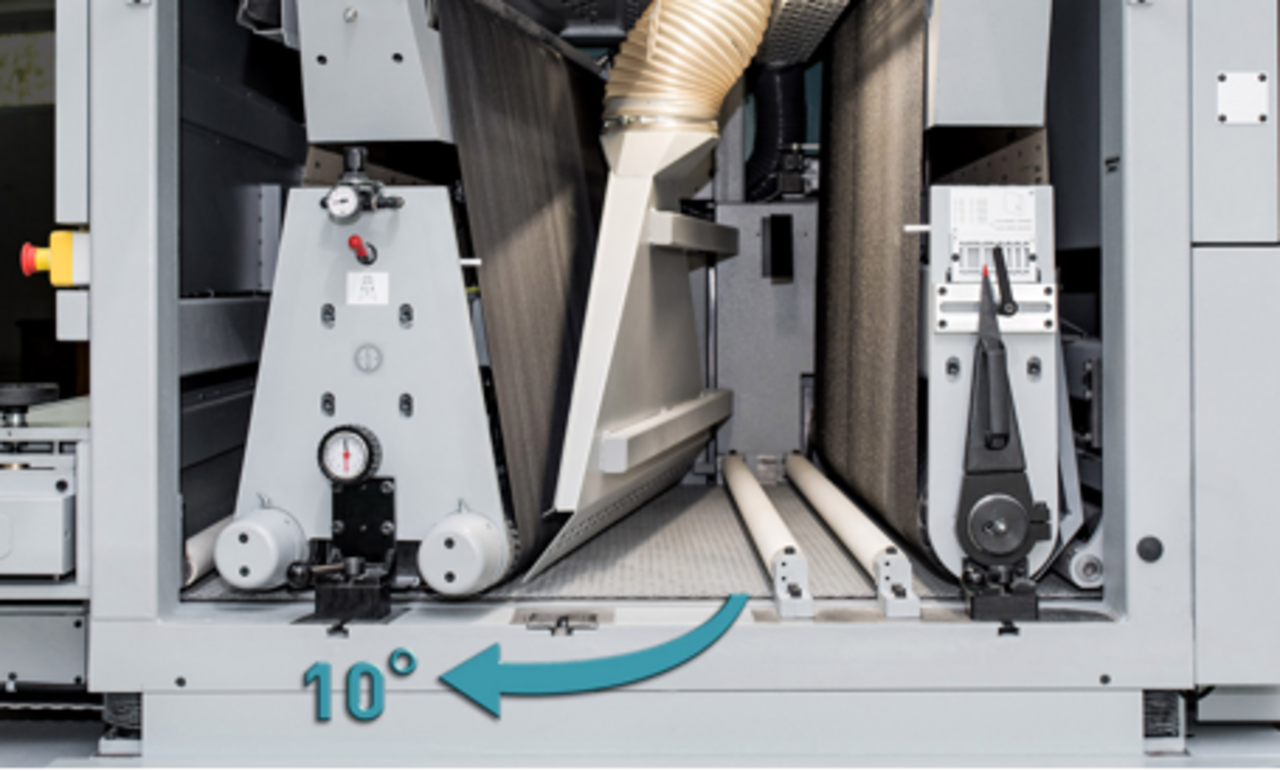 Oblique Sanding Technology
Inherent weaknesses and unsatisfying sanding results of parallel (traditional) wide-belt sanding units, regardless of manufacturer, lead KÜNDIG to developing the OBLIQUE – TECHNOLOGY. There are two main Problems with parallel sanding technology
Sanding belts, even of best quality, show unavoidable small damages or outbreaks after a small period of use.
These irregularities lead to visible and unacceptable marks (ridges, stripes, etc.) on the work piece.
The sanding image becomes worse and worse the longer the belts are being used.
Especially on delicate surfaces such as veneer, lacquer or plastic the negative effect is highly visible and very much unacceptable.
Parallel wide belt units are cutting mainly in the wood fibres direction.
As the sanding belt is becoming clogged or loses its sharpness, the wood fibres are flattened / pressed downwards rather than being cut off.
The consequence of this effect is that fibres are raising up again after the lacquering process.
This result is an uneven, poor surface image.
KÜNDIG's Solution
In order to avoid these problematic surface images created by parallel sanding units, KÜNDIG's engineers came up with the idea of using pivoted sanding heads. This means that the sanding belt does not rotate parallelly to the feed direction anymore. Therefor defects on the sanding belt are shifted slightly side-wards with each rotation and should not leave visible marks on the work-piece anymore.
Advantages:
Absolutely homogenous surface
No oscillation traces
Fibre free wood sanding results
Heavy reduced scratches on cross-grain areas
Less consumption of wide belts (up to 35%)
Less strain on the sanding machine
Less lacquer consumption thanks to improved preparation of surfaces
Improved production quality
Simple technical handling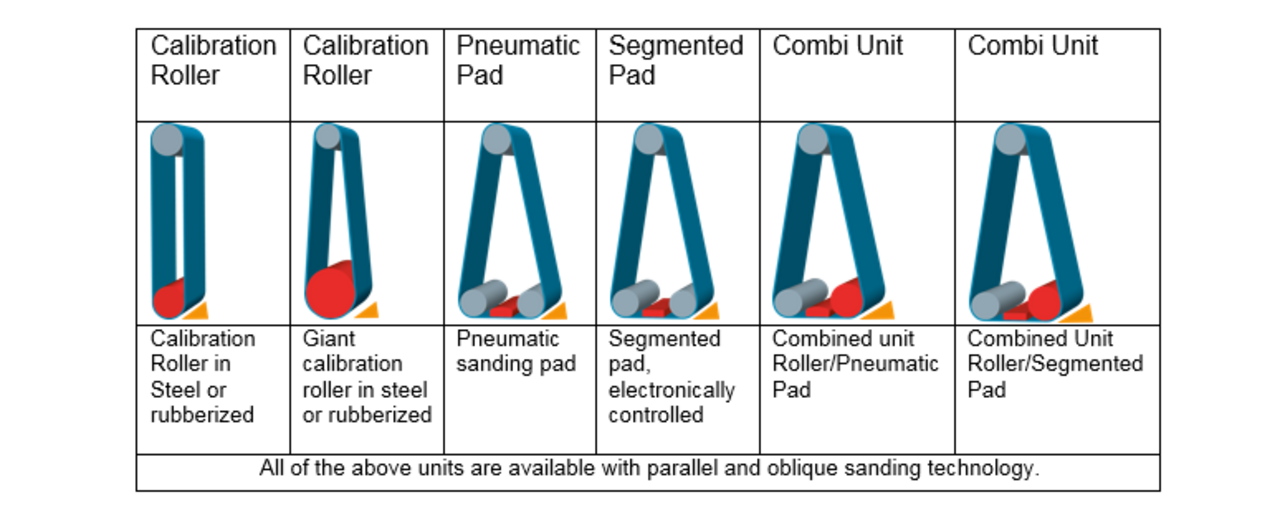 Working Widths available: