Billiant Wide Belt Sanders by Kundig
Simply put, Kündig's exclusive oblique sanding technology does what experienced wood workers do instinctively: Through slanting of the sanding assembly, the sanding grit's cutting ability and belt life improves and undesirable sanding traces don't show on the work piece.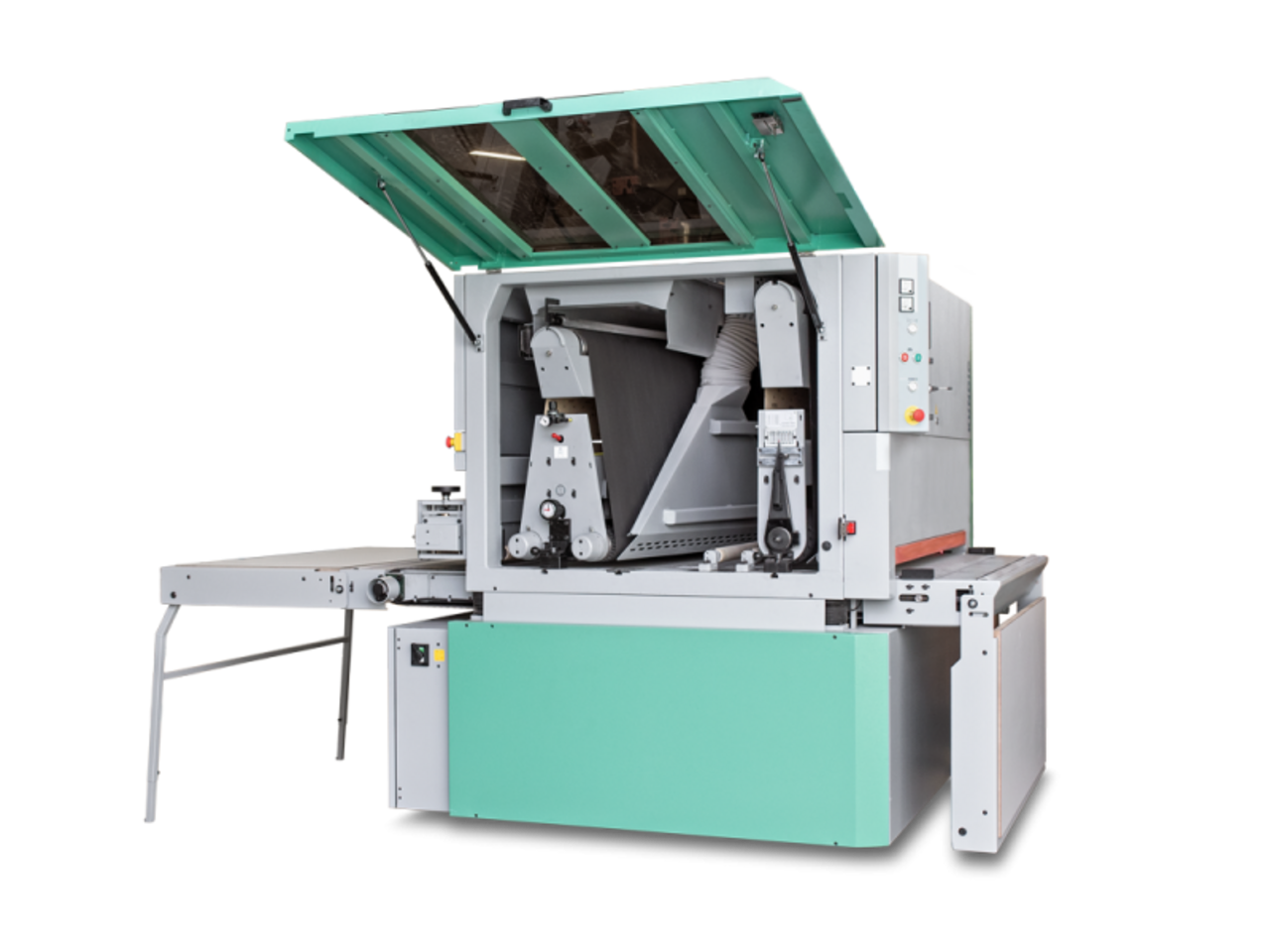 Oblique is better
When sanding conventionally with oscillation, belt errors (grit outbreaks, belt wear marks) are running parallel to the conveyor direction along the work piece, always in the same spot. This leaves the operator with a very common problem: Oscillation marks. With the oblique sanding technology, these inevitable belt errors run slightly diagonally to the conveyor direction, thus the undesirable effect is evenly spread on the work piece surface and has no visible impact on it anymore. This makes for much more homogeneous surfaces. In addition, raised fibers are being cut off much more efficiently thanks to the shearing cut effect.
Oblique Sanding Units
Kündig Brilliant sanders have at least one oblique sanding unit. With traditional, parallel sanding units, even after short use, sanding belts show small damages, grit outbreaks and irregularities due to wear and clogging. These imperfections negatively affect the sanding image, particularly on delicate surfaces like lacquer or veneer. This inherent flaw of the parallel sanding process can be avoided by pivoting the sanding unit by 10°. Further advantages are absence of oscillation marks, extended life of sanding belt due to this error tolerant procedure and significantly better sanding quality. For lacquer and veneer applications this technology is ground-breaking, but its great advantages are also very visible in window production or fine solid timber work.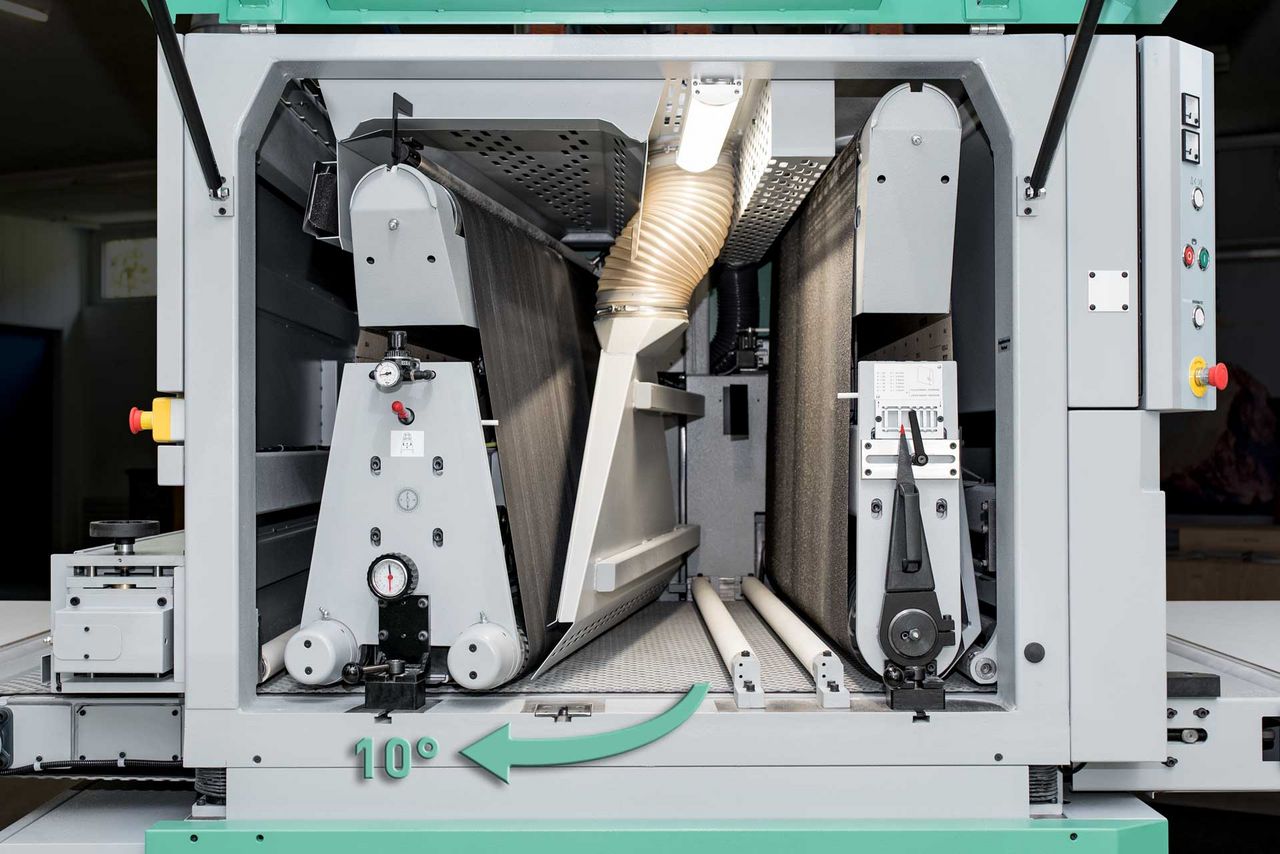 Pneumatic pad
Well proven sanding pad technology, especially for solid timber processing. A continuous air cell provides even pressure on the workpiece.
Segmented pad
The segmented pad is divided in segments either 35 or 22 mm wide. These segments are computer controlled and preferences can easily and thoroughly be adjusted by the operator. The electronically controlled, segmented pad is especially useful for taking care of those delicate workpiece edges on lacquered or veneered parts.
Pad options
Segments and therefore the sensing rollers at the machine entry are available in 35 or 22mm width. Depending on the material that needs to be sanded, a variety of sanding shoe hardnesses are available. Two different hardness shoes are included from the factory.