Premiere Sanding Solutions by KUNDIG
The Sanding Experts
Upon foundation in the year 1945 in Zurich, Armin Kündig laid the basis for a company which has since become one of the leading manufacturers of sanding machines.
Today, KÜNDIG AG is located in Wetzikon (Zurich)/ Switzerland. Thanks to our partner companies and wholly-owned subsidiaries in Great Britain, Germany, Austria and France, we provide a world-wide sales and service network. Production is in Gotha/ Thuringen and in Wetzikon/Zurich.
Weinig Holz-Her USA provides exclusive sales and support for KUNDIG sanders in the U.S.
Providing wide belt sanding technology for the furniture and cabinet industries. Learn more about Kundig's oblique sanding which results in considerably finer surfaces with less sanding traces.
High-End Edge Sanders from KUNDIG are constructed as rigid workstations that offer stable and consistent edge work. All Uniq sanders are characterised by their massive machine body.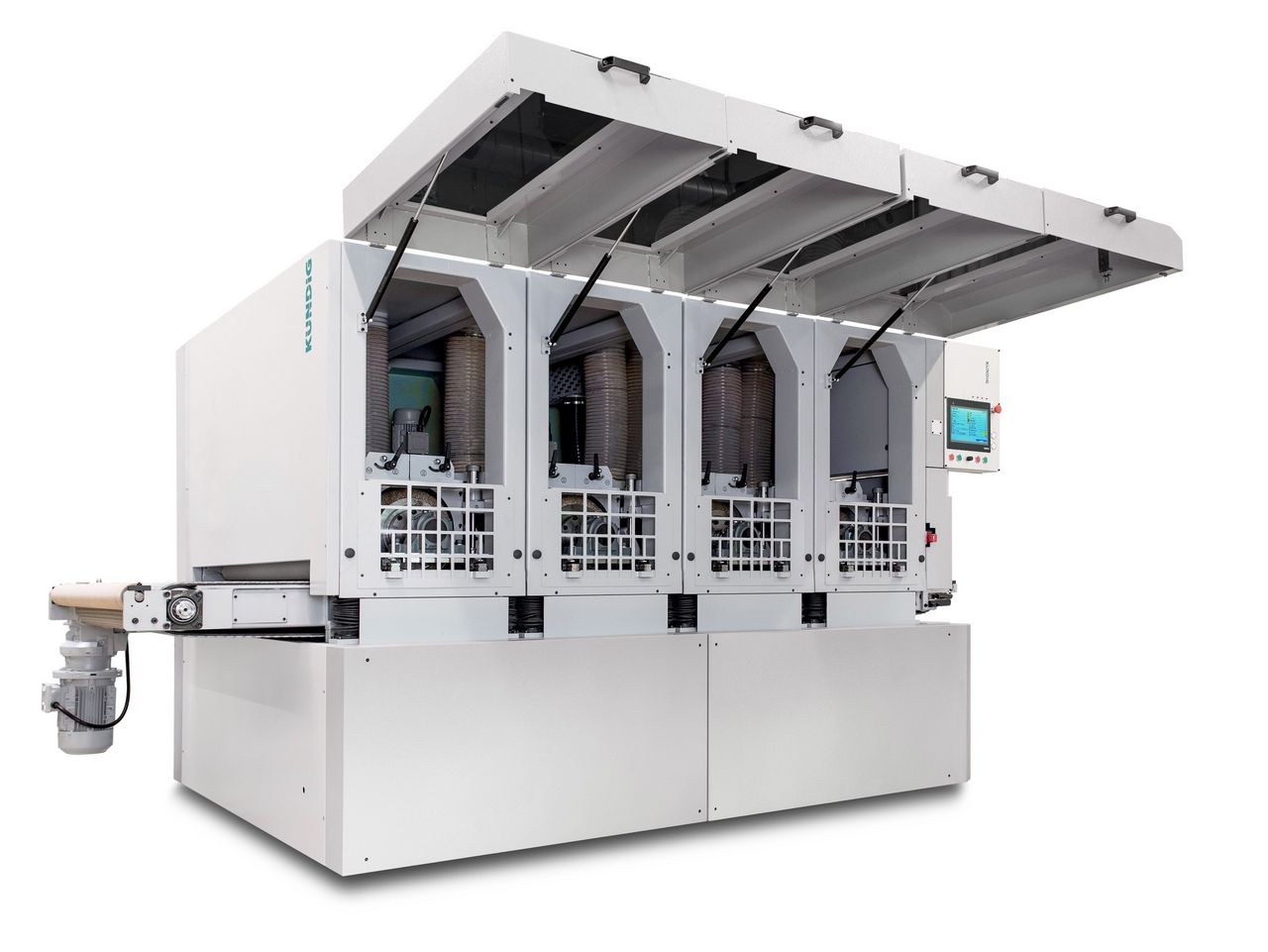 More and more companies choose to add brush rollers to complement their wide belt sanders to expand their range of applications by textured surfaces.