EVOLUTION 7402 4mat CNC cutting & drilling center: The high performance CNC machining center for machining in the smallest space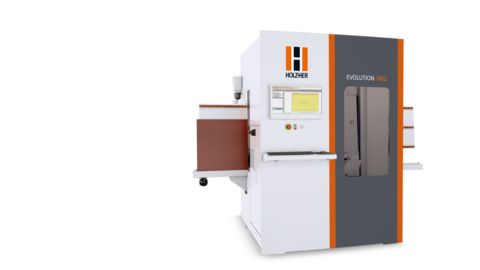 The EVOLUTION series from HOLZ-HER is distinguished by well-thought-through industrial design and extremely stable layout using high quality components. Requiring less than 5 m² of floor space, this unique CNC machine offers the capacity of a full value machining center. The EVOLUTION 7402 is the optimum solution for customers requiring a cutter unit in addition to a pure drilling center.
The technical data for the EVOLUTION series speaks for itself: Workpieces with height up to 920 mm and unlimited length can be processed with the smallest possible space requirements. Material thicknesses of 8 to 70 mm make the vertical machining centers from HOLZ-HER all-round machines for producing everything from drawers to body parts, furniture fronts and rear walls; in short machining of all your products. Short cycling times and extreme precision, because workpieces with lengths up to 1,100 mm can be machined without reclamping. The solid design of the EVOLUTION series guarantees you maximum machining quality.
Prices
x
Different requirements - different prices
The price of a HOLZHER machine is just as individual as your requirements are. Therefore, let us discuss briefly what is most important to you – you will then receive our preliminary, non-binding quote.
Personal advice
x
Personal advice – for higher productivity and greater efficiency
Together with your HOLZHER expert you will find the ideal machine for your requirements. Simply submit the completed form, and your local HOLZHER expert will be happy to discuss all further details with you.
---
Here is what the HOLZ-HER EVOLUTION series offers
Here is what the HOLZ-HER EVOLUTION 7402 offers
Quattro HSK, tool changer package for 4 tools
The Quattro HSK package offers new possibilities for machining
The optional 10.3 kW power spindle with speeds from 1,000 to 24,000 rpm is included in the 4-position tool changer package integrated into the EVOLUTION. With this package your machine is capable of 4-sided formating, profiling, pocket milling and completing cut-outs easily in one clamping operation.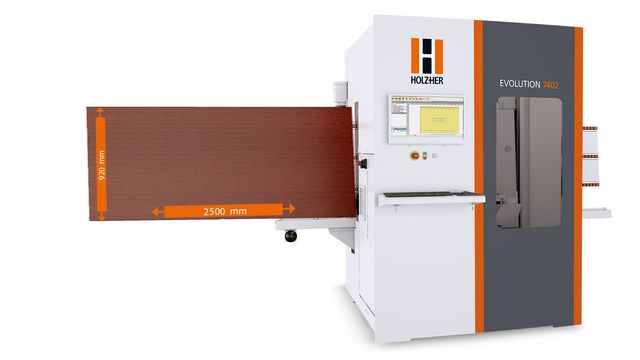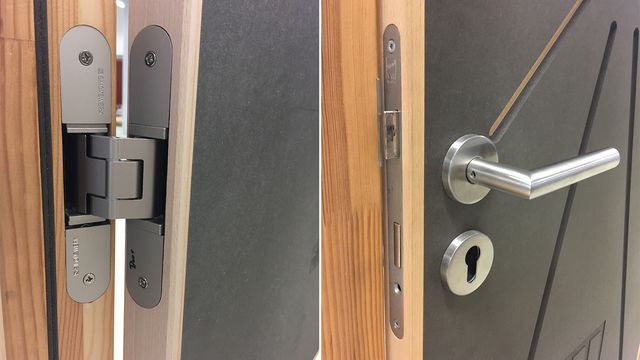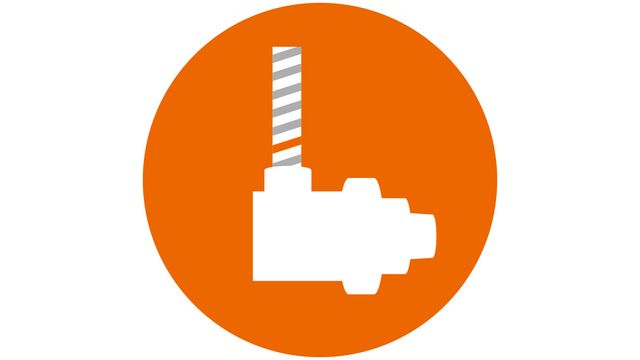 The optional EVOLUTION 7402 door package, consisting of a specially developed angle gear for lock boxes and a lock box cutter, expands the capabilities of this vertical CNC machine from HOLZ-HER.
This requires the Quattro HSK package with tool changer for 4 tools.
The door package allows complete machining of door leaves with a maximum thickness of up to 70 mm. This process machines the hinge side and lock side in two clamping operations. The 16 mm dia. shat cutter allows a cutting depth of up to 115 mm making it possible to cut lock boxes with different bolt dimensions. Handle and lock holes can also be drilled precisely using HOPS macros. After turning and reclamping the door leaf, it is possible to recess hinges for rabbeted doors as well as install concealed hinges or fittings for object doors.
3-axis Clamex package for the 7402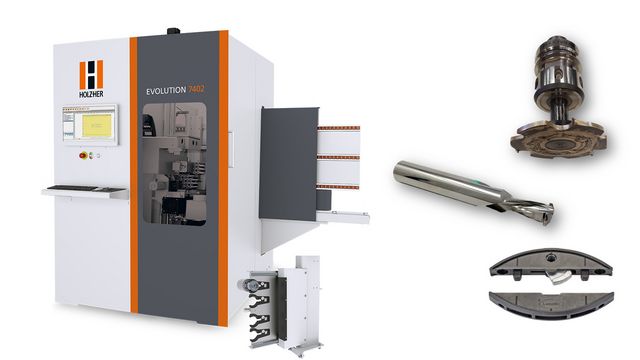 With the EVOLUTION 7402 you are free to choose your connection technology
In addition to drilling dowel holes and countersinking Cabineo connectors, the macros included with the EVOLUTION 7402 with Quattro HSK equipment and 3-axis Clamex tool set, also allow you to cut pockets for Lamello Clamex connectors in the X and Y directions, as well as in all four edges of the workpieces. You decide which connectors you need for your application.
xcut package for optimum strip processing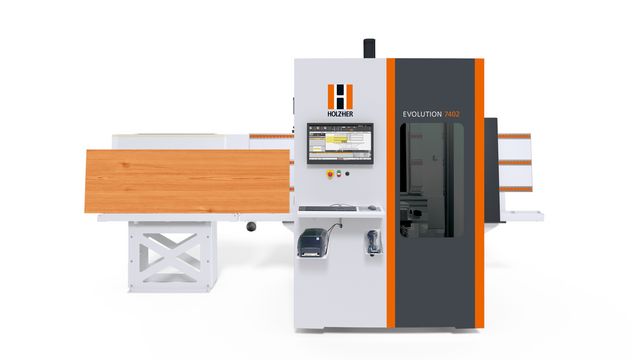 Simple. Efficient. Cost saving - From panel strips to finished furniture.
With the xcut package the EVOLUTION automatically produces the required workpieces from panel strips previously cut in the longitudinal direction. This xcut mode completely eliminates cross-cuts otherwise required.
The xcut software lists all pending jobs on the machine monitor. This provides the machine operator with a perfect overview of all jobs. The strips are cut to the precise length, milled on 4 sides and drilled as required. This process ensures that the entire surface of the panel strips is utilized optimally.
In the so-called edge mode, you can also format the length of already edged strips without tearing. This makes the EVOLUTION 7402 and 7405 with optional xcut package a center for efficient carcass production.
xcut Highlights
xcut table – Extended entry table for secure guidance of long panel strips.
xcut software package – Including CabinetSelect with over 400 pre-programmed pieces of carcass furniture. Custom adaptation with CabinetControl Pro or CabinetControl Pro.
Workpiece database – "Warehouse" including open CSV interface Hop import and sorting feature.
Laser measurement – Automatic measurement of strip width and length with remnant recognition.
Automatic formating – Length and width formating with X and Y milling.
Part identification – Simply read in workpiece programs and mark using optional barcode scanner and Easy Label printer with labeling software.
CabinetControl Pro - Perfect 3D spatial planning with carcass generator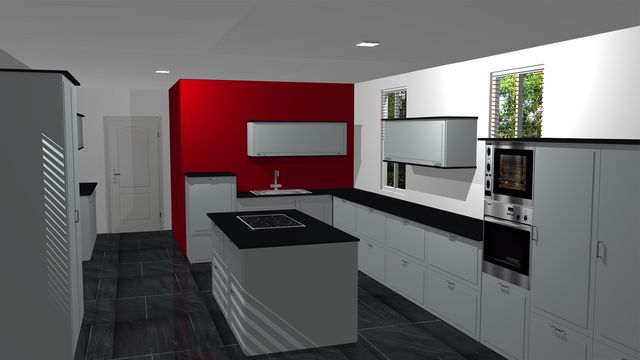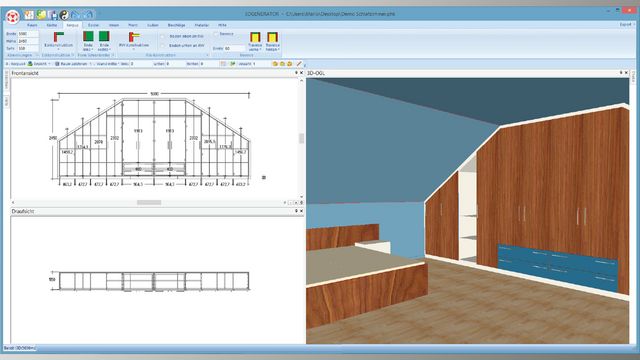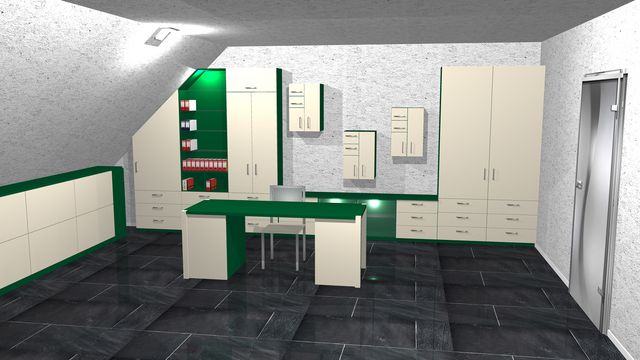 CabinetControl Pro is the upgrade for professional use for furniture planning and customer presentation. Plan your furniture or design entire living environments. Support your customers' imagination for quicker decisions. Present the planned furniture as realistically as a photograph from all perspectives directly to your customer on site.
Furniture
Plan your furniture in varying room situations: Clothes closets, closets beneath slopping roofs, dormer closets, kitchens, bathroom furniture, office furniture, wardrobes, sliding door closets, living room furniture, sideboards, built-in cabinets, audio and TV furniture, counters, beds, tables, etc.
Simple
As a cabinet maker you know how furniture is built. With only a few entries you can proceed directly to the final planning stage, without any familiarity with CAD. From there it is only a touch of a button and all data is available for production. This takes you simply and quickly to the planning and work preparation stages.
Planning
Together with your customer you plan and present their furniture quickly and clearly. You can add any spontaneous requests directly and your customers know immediately and precisely what they are getting, making it easier for your customer to reach a decision and for you to complete the order.
Right along with the planning, the program automatically generates the cutting data as well as CNC programs for your HOLZ-HER panel saw and HOLZ-HER CNC machine. The additional TrunRAY option illustrates the generated renderings perfectly.
7402 4mat means complete processing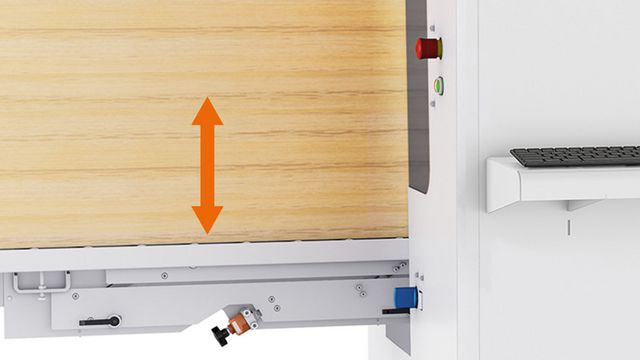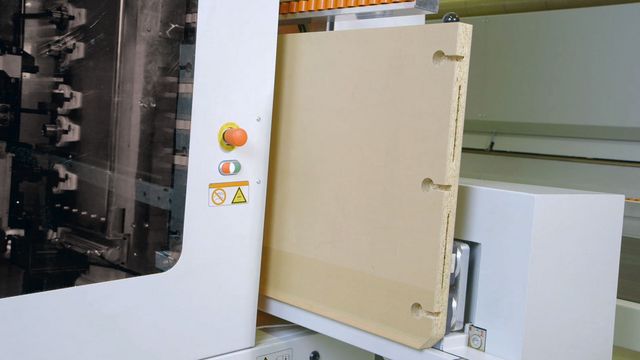 Complete processing on all 4 sides with lengths up to 800 mm without reclamping
Simply adjust the bottom jointing dimension – the rest is accomplished automatically.
Significantly shorter machining times
while maintaining maximum precision and machining quality.
Generous machining dimensions
Height up to 920 mm and length up to 2,500 mm without additional supports. And still extremely space-saving and compact.
Fully automatic thickness adaptation for workpieces from 8 to 70 mm
Ideal for rear walls, sides, fronts and even kitchen counter tops. These can be processed in any length in workshops with appropriate space and safety intervals.

The exceptional clamping concept
Fully automatic positioning of suction cups. Automatic contact pressure independent of material thickness for optimum results and precise dimensions.
Perfectly equipped - standard drilling head
15 drilling spindles for 5 in-line holes each in X and Y directions as well as 6 horizontal drills and integrated sawing unit for quick and precise results. As an option, the EVOLUTION series can also be equipped for even higher performance with an XL-drilling head, with up to 22 drilling spindles and grooving saw.
Extra large XL drilling head
For even more drilling power - also with XL drilling head
Thanks to the XL drilling head, the range of applications and the enormous versatility of the vertical machining center is further increased. Equipped with up to 22 spindles, the head can be generously equipped for drilling rows of holes, structural and through-holes - reducing time-wasting drill changes.
Above all the possibility to equip the head with an additional double-drilling spindle in the Y direction and an extra strong spindle for hinge drill bits brings a unique level of flexibility. This allows 5 mm and 8 mm holes to be drilled in the sides in both X and Y directions – flexibility to your advantage.
For holding all types of material
HOLZ-HER offers a variety of special suction cups for various types of material and processing requirements. This makes the EVOLUTION series even more versatile.
Standard suction cups with and without sensing valve

Ideal for processing panels
Solid wood suction cups
Ideal for extremely heavy workpieces and applications with solid wood
Quick change-over
You can change over your EVOLUTION machine for use on special materials within the shortest possible time.
Automatic tolerance correction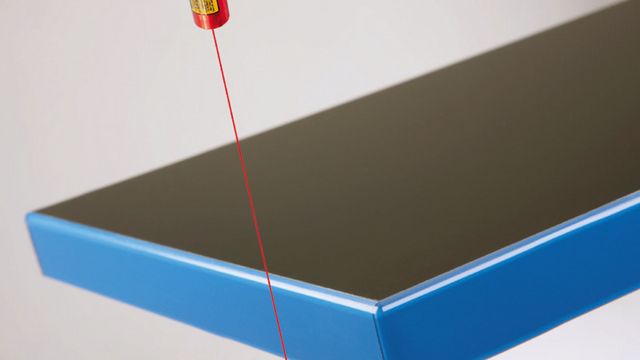 Determination of exact length dimension and automatic correction of tolerances for dimension-dependent drilling. Perfect optional supplement for high precision drilling, e.g. for workpieces which have already been edged.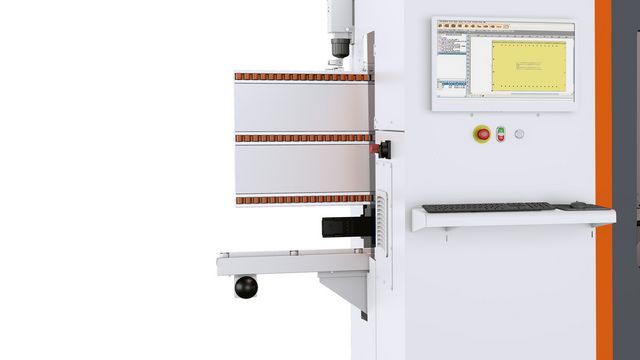 Easy on material and time-saving, because workpieces with lengths up to 1200 mm can be machined without reclamping.
Up to 35% shorter machining cycles.
Unique Pic2Plate Software
HOLZ-HER offers the unique, patented Pic2Plate software allowing image data to be copied and vector cutting programs to be generated quickly and easily (optional on 7405 4mat and 7405 Connect).
Supplement your product portfolio to include light-reflex engraving with depth effect.
Generate unique visible and tactile works of art on your HOLZ-HER EVOLUTION CNC.
A normal photo or scan is all you need to create works of art in just a few steps for many types of applications and from different types of panel materials.
The Pic2Plate-Software is easy as pie to use!
The integrated post processor guarantees seamless transfer of the milling data to your HOLZ-HER CNC using CAMPUS software.