HOLZ-HER PRO-MASTER 71 Series: Unlimited possibilities for machining wood and plastic
Just like deciding which model to choose when buying a new car - when purchasing a CNC machining center, users also have to decide which type of drive to select - 4-axis or 5-axis technology.
With its PRO-MASTER 71 series, HOLZ-HER offers all possible drive combinations. The two "sisters", the PRO-MASTER 7122 and the PRO-MASTER 7125, are distinguished by their extremely stable construction and state-of-the art design for control and drive technology. The basic version of the 71 series is already top quality with extensive equipment so that at the bottom line, it is only necessary to select the right number of controlled axes.
The 4-axis PRO-MASTER 7122 and the 5-axis PRO-MASTER 7125 have an enormous machining capacity with effective machining height of 210 mm - from the top of the suction cups.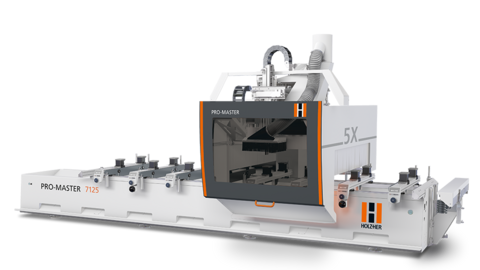 The high performance 5-axis machining center
Full Interpolating 5-Axis Head
Multifunction Machining Head
Highly Flexible Table Concepts
Tool Changer for Variable Machining
Extreme Acceleration Values
Detail page PRO-MASTER 7125
CNC machining center PRO-MASTER 7122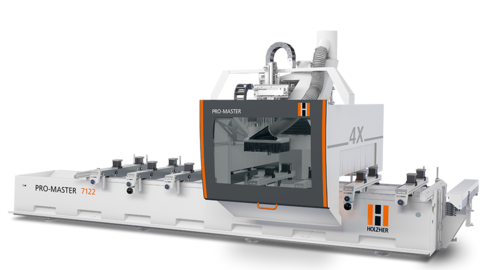 Universal all rounders with four interpolating axes
Powerful Cutting Spindles
Multifunction Machining Head
Highly Flexible Table Concepts
Tool Changer for Variable Machining
Extreme Acceleration Values
Detail page PRO-MASTER 7122
---
Here is what the HOLZ-HER PRO-MASTER 71 series offers