Edgebander SPRINT 1327: Maximum Productivity - Variable Feed and Shortest Workpiece Intervals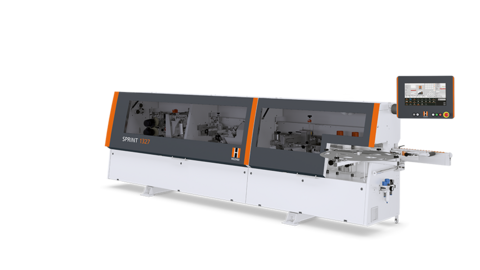 Every unit on the new SPRINT 1327 is distinguished by its precision processing. All possible equipment versions are perfectly matched to one another and designed for maximum endurance and feed rates.
Standard features include variable feed from 10 - 18 m/min as well as automatic pressure beam adjustment. An edge feeder with synchronous drive and pressure unit are also standard features.
The SPRINT 1327 offers you two models. The SPRINT 1327 classic includes complete equipment for jointing, corner rounding and finishing work. The SPRINT 1327 massiv is equipped with two cutter units (instead of one corner rounding unit) for easy processing of solid wood edging with a thickness up to 15 mm without changing tools.
Prices
x
Different requirements - different prices
The price of a HOLZHER machine is just as individual as your requirements are. Therefore, let us discuss briefly what is most important to you – you will then receive our preliminary, non-binding quote.
Personal advice
x
Personal advice – for higher productivity and greater efficiency
Together with your HOLZHER expert you will find the ideal machine for your requirements. Simply submit the completed form, and your local HOLZHER expert will be happy to discuss all further details with you.
---
Here is what the HOLZ-HER SPRINT series offers
Workpiece Thickness up to 60 mm
Edge Thickness up to 15 mm
Here is what the HOLZ-HER SPRINT 1327 offers
iTronic for intelligent automation
iTronic operating components
1. Adaptive trimming blade
Full adaptive trimming blades with automatic pressure adaptation to match edge thickness and height. Your advantages:
Always the right pressure for different types of edging
Prevents unnecessary vibration
Reduces wear
2. Automatic pressure unit
The contact pressure of the individual pressure rollers is adapted perfectly to the application by an intelligent pneumatic system. Your advantages:
Reduces reject quotas to a minimum
Eliminate sample workpieces
Optimum machining results even for continuously changing applications
3. Automatic glue quantity control
Automatic, requirement-adapted control of glue quantity with program selection: Always optimum glue application for:
Various types of panels, e.g. chipboard or MDF
Various panel thicknesses
Various feed rates
EVA or PUR glue
Adaptation to processing parameters for glue from different manufacturers
4. Automatic cleaning routine
Integrated, fully-automatic purging routine for PUR glue at the touch of a button on the control. This process completely purges the machine, full automatically, with the correct quantity of cleaner, at the right temperature and contact pressure. (Cleaning is required after 48 h = PUR reaction time). Your advantages:
Best system on the market
PUR glue always under control
Avoids errors during cleaning operation
5. Remaining glue quantity indicator
The remaining quantity of glue as well as the running meters that can still be processed are automatically monitored by a special sensor in the system and displayed to the operator on the control. Your advantages:
Operator knows how many running meters can still be produced at all times
Professional supervision of the cleaning process
Optimization of remaining quantity of glue in system at time of cleaning process.
EdgeControl - simple and intuitive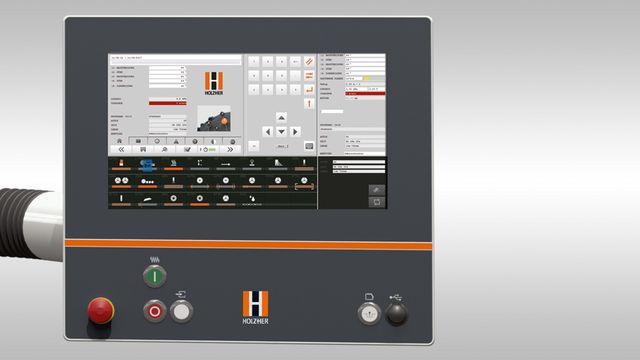 Edge Control
21.5" Touch screen color monitor with 16:9 format. High performance control with simply operation for rational machine set-up and change-over.
21.5" touch screen color monitor
Graphic user interface, all information displayed in plain text and/or graphic form.
Simple operation – rotating and swiveling control panel at eye height.
Programs are simple to call with program names and numbers.
Large program memory for all desired applications.
Individual selection of units with the functions as basic setting possibilities for nominal values, path points and tool corrections.
Service reports in clear text.
Individual management for up to ten users with password protection and individual authorization.
Network connectivity.
Online maintenance, rapid exchange of data with HOLZ-HER service department.
Barcode interface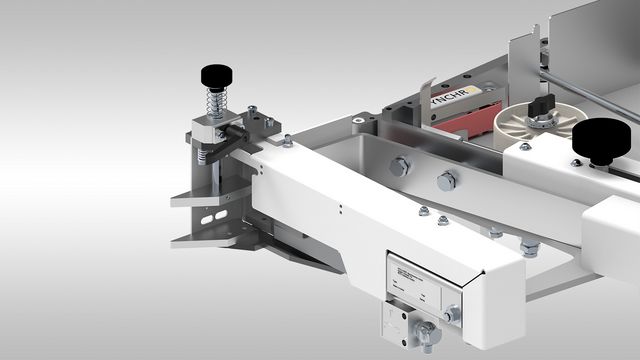 The edge feeders with SYNCHRO drive. With its synchronous adaptation to the feed rate, this feeder guarantees short intervals between workpieces and simultaneously optimizes edging protrusions.
Small feed angle thanks to nozzle design - easy feeding of solid wood edging up to 15 mm.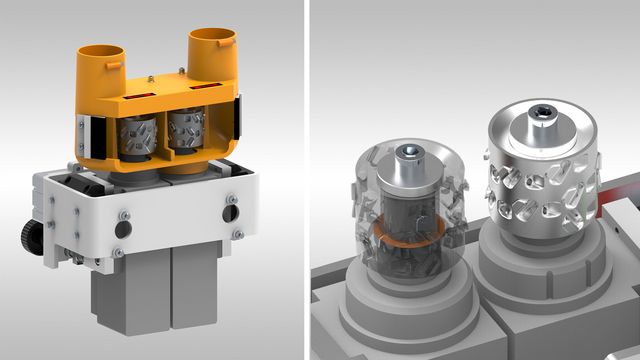 Perfect preparation
Cut edgings often have small tears in the top layer. The jointing cutter unit ensures perfect glued surfaces and prepares the panels for the gluing process.
For perfect edge appearance and top quality, all HOLZ-HER edgebanders are equipped with diamond tipped cutters with integrated chip evacuation as well as high concentricity and long service life. The jointing cutters have patented purging holes to effectively prevent double machining, thus increasing the service life significantly. In addition a height adjustment feature is included for optimum utilization of the cutters.
Maximum flexibility with 6-fold edging feed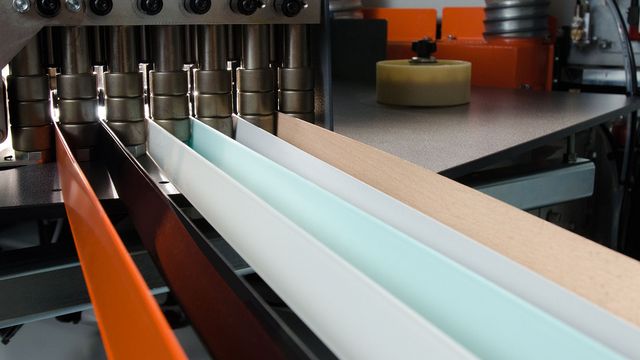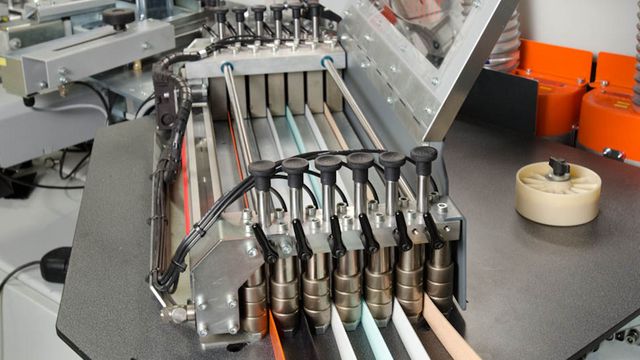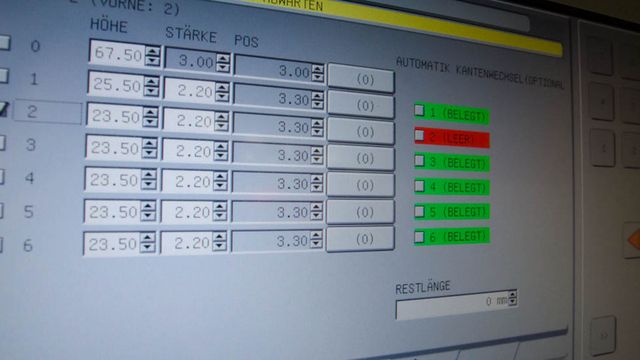 The automatic 6-fold edge feeder offers the advantage of flexibility to users with continuously changing edging material as well as those using the same edging continuously. The automatic chute change feature ensures that edging is aways available, saving you valuable set-up time. Including a seventh auxiliary chute for cut-length edging as well as a 6-fold edging carriage with arresting universal rollers.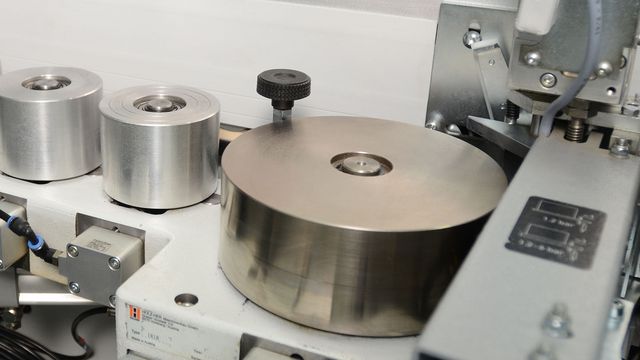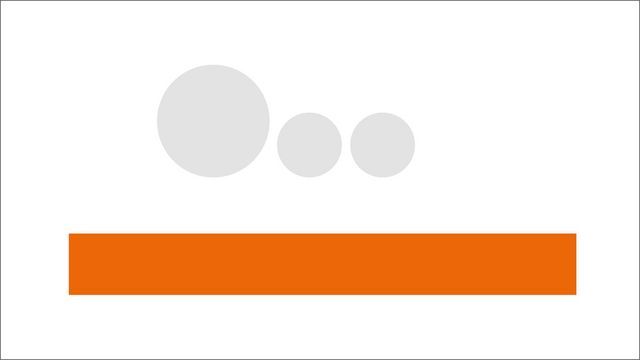 Pressure unit with synchronous drive and automatic adaptation to feed rate. Straight and tapered pressure rollers for perfectly glued joints.
With NC servo-axis for motorized adjustment to specific edge thickness (optional).
Pneumatic trimming unit - 60 mm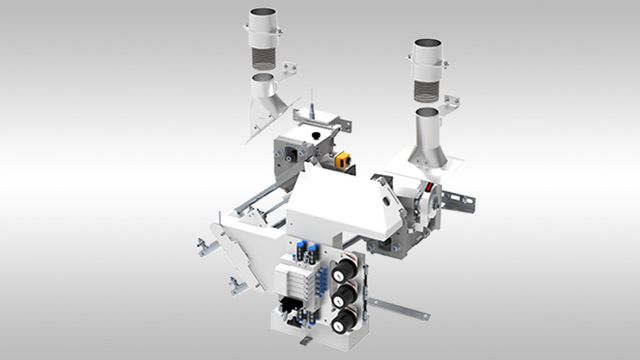 For straight or chamfered trimming on thin edging; a standard feature allows this unit to be pivoted to 10 degrees pneumatically. High quality version with stable cast iron pillars.
Sawing motors each with two guides for precisely trimming off protruding edging.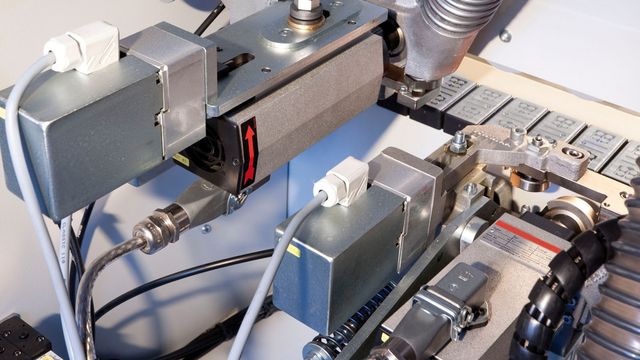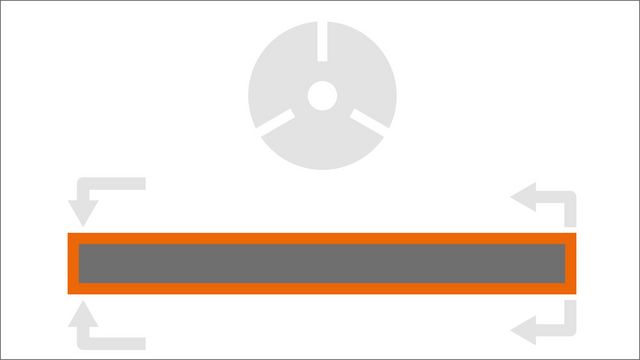 Multifunction cutter unit for flush cut on edging with thickness up to 8 mm, radiuses up to 3 mm, pivots 0-15 degrees. Including diamond tipped tools.
Further equipment: Integrated chip collection in tool, ProLock system.
Also available as option: Fully automatic control with four NC servo-axes and automatic pivot adjustment.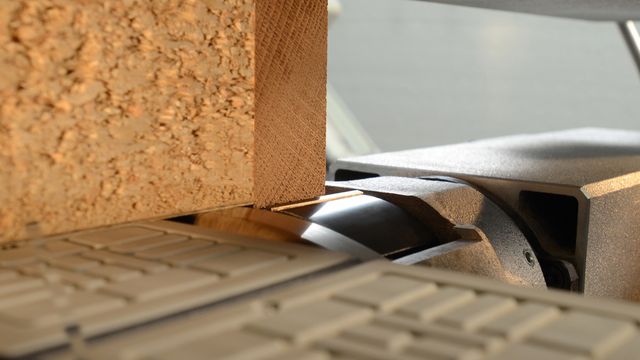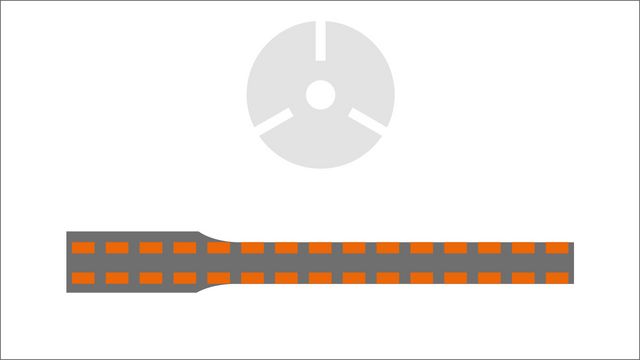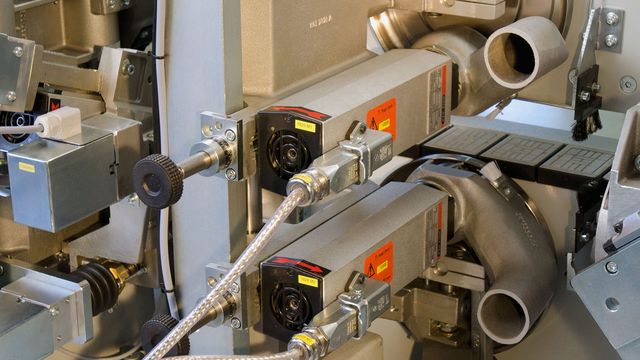 High performance cutter unit for edge thickness up to 15 mm. Two NC servo-axes for cutting with and without edge protrusion (optional).
15 mm edge thickness standard on SPRINT 1327 massiv and 1329 massiv.
Multifunction cutter unit - 4 NC servo-axes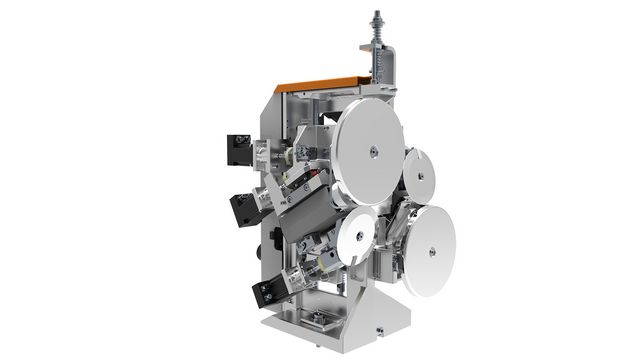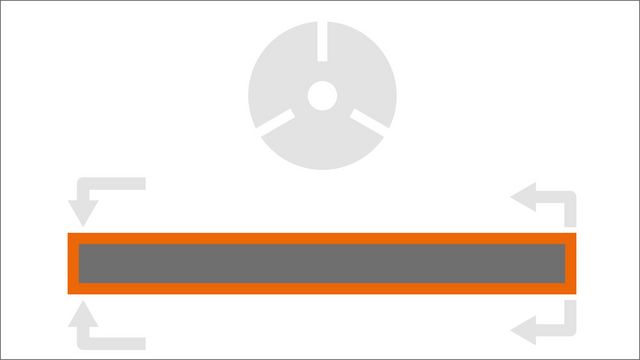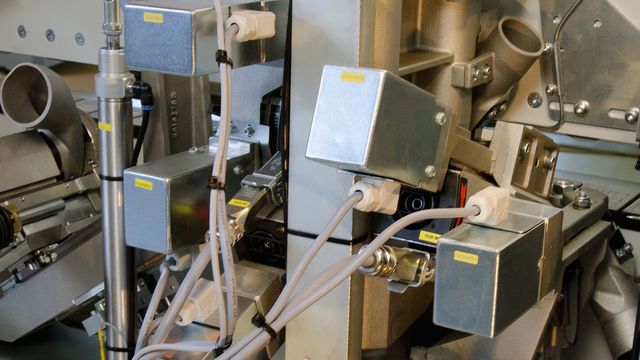 For flush, radius and chamfer cutting including permanently installed diamond tipped tool with patented Air Stream system.
Also available with optional fully automatic control with six NC servo-axes.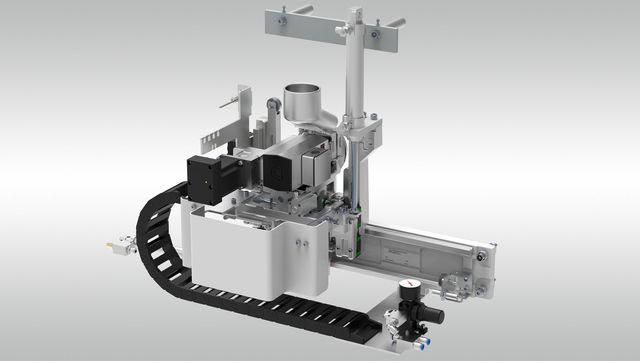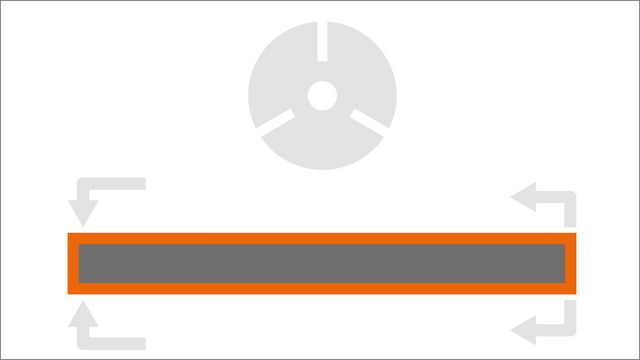 p>Corner rounding unit for processing corners with edge thickness up to 3 mm. Tools for radiuses up to 3 mm and chamfers up to 45 degrees – postformed profiles possible.
Diamond tipped tools for long service life.
Integrated chip collection in tool.
Working height of 60 mm.
(standard feature on 1329 massive and 1329 grooving)
Shaping cutter unit with 4 NC servo-axes
Shaping cutter unit for corner rounding. Machining with two cutter motors for a wide variety of postformed profiles. Standard equipment includes four NC servo-axes as well as two diamond tipped cutters with CM technology and ProLock quick change chuck. Maximum workpiece thickness 60 mm.
Pendulum sensor
Automatic pendulum sensor copies rear without material protrusion and leaves the optimum edge protrusion for the longitudinal edge for subsequent machining with the radius scraper.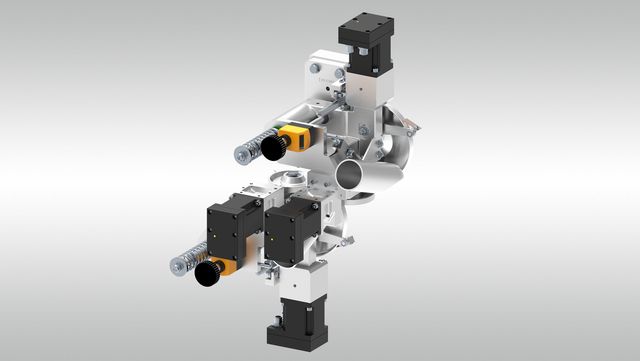 For perfect smoothing of radiuses and chamfers on plastic edging.
High gloss package with four NC servo-axes
Flat scraper with plunge control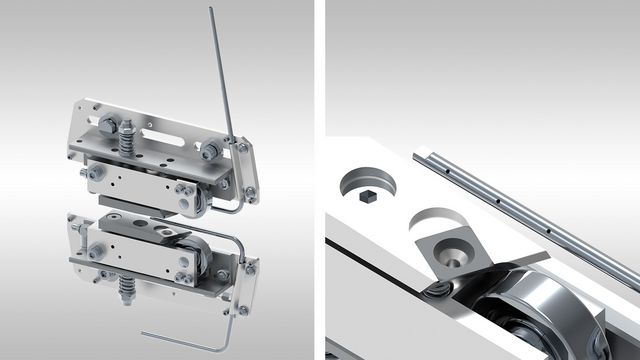 Clean post-processing of surfaces. Application-controlled with two reversible blades, manual post-processing not required. Standard setup.
Flat scrapers with pre and post-sensing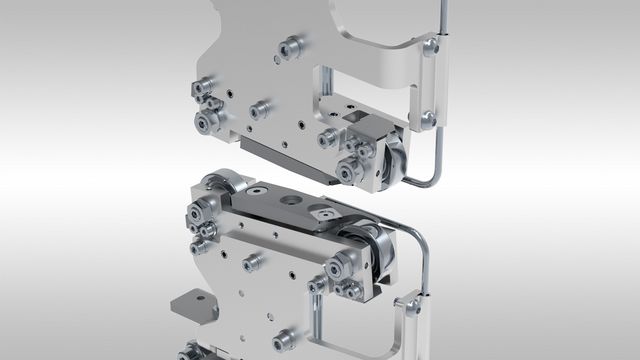 Clean surface finishing with pre- and post-sensing for high feed rates. 2 HW cutting edges, for use on 4 sides.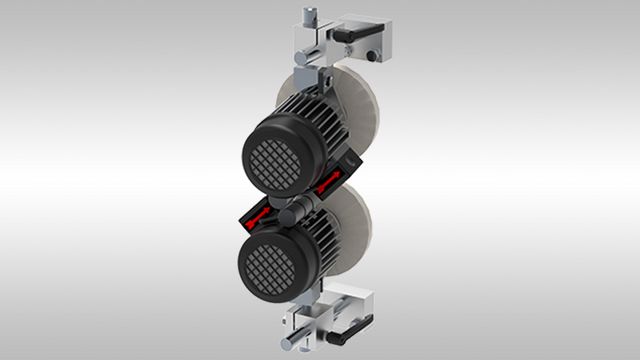 Polishing for maximum gloss; for complete finishing. Standard setup.