CAMPUS V7 - the universal CNC software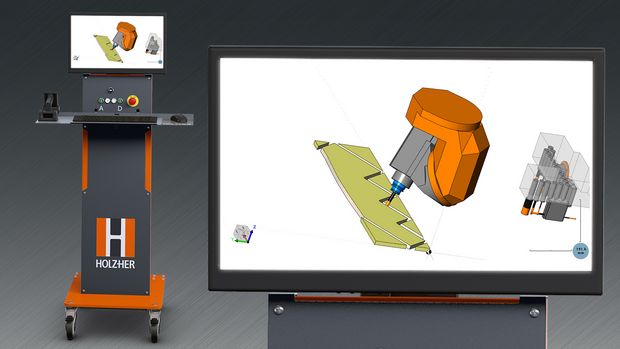 The CNC machining centers from HOLZ-HER are now even easier to operate with the new HOPS 7 graphical user interface. In addition to the current, attractive NERO look, the new features include above all, a variety of preprogrammed macros, which can be integrated into your machining programs easily with a mouse click. For example, this program allows connectors, such as the Clamex system or the Lamello Cabineo to be taken over in the machining program in a simple manner. But there are also many new features below the surface. For example, operators appreciate the additional power, particularly, in combination with 5-axis machining - making the popular HOPS-CAM system even more fun.
"Campus V7 Plus with new BetterSim cutting simulation – Standard on all 5-axis models from HOLZ-HER!"
The Campus-V7 package is a true blessing for all-rounders and specialists with high expectations for software automation. The new option 4solid on two versions also allows 3D CNC machining on surface models. The BetterNest nesting software also offers new features. One new feature allows Common Line Nesting, time-saving and precise formatting and drilling work on right-angular furniture components.