PUR glue - automatic cleaning at the touch of a button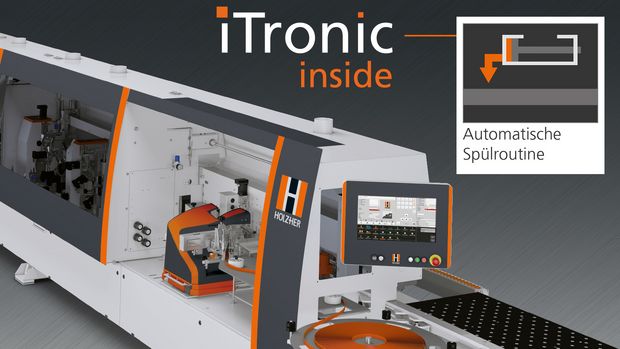 The Monday button
At the beginning of the work week, simply fill the station with PUR glue through the guide tube. The neutralizer is flushed out of the system fully automatically at the touch of a button. Then you can start production immediately.
The maximum heat-up time is 3 minutes – which is still a world record in comparison to all other systems on the market.
The Friday button
Simply fill the station with conventional PUR neutralizer. The integrated, fully automatic flushing routine can be started by pressing a button on the control. Then the entire station is flushed completely with the proper quantity, at the right temperature and correct pressure, neutralizing the PUR glue. Then the station can be left standing even over the entire summer vacation without problems.