Cabinets & Closets Show a Success for Weinig Holz-Her USA
04/09/2018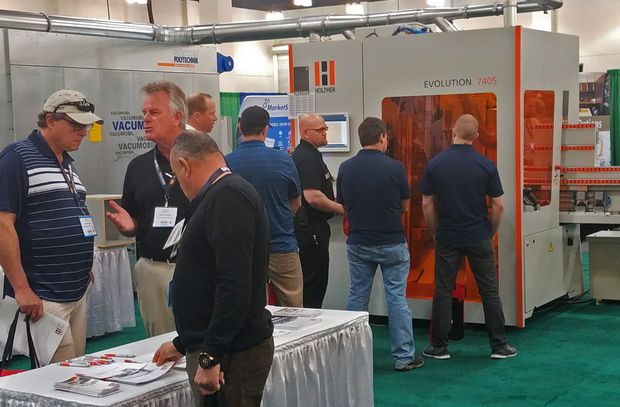 Mooresville, NC – April 10, 2018 – Weinig Holz-Her USA is pleased to announce that, through strong turnout and interest, the Cabinets & Closets Expo in Pasadena was a success.
The Expo was held at the Pasadena Convention Center on March 28 - 29 and organized by The Woodworking Network. The event featured educational tracks for both the custom cabinetry industry and the closet and storage industry, followed by a two-day expo where over 60 exhibitors showed.
The Weinig Holz-Her USA booth boasted the largest footprint at the show and had more capital equipment in operation than any other exhibitor. Visitors were drawn to the in-booth demonstrations because of the practical "real-shop" scenarios that were displayed.
Weinig Holz-Her USA ran multiple demonstrations which highlighted the three machines that were brought to the show. The Holz-Her Evolution 7405, a vertical CNC machining center, the Holz-Her Auriga 1308, an edge bander utilizing "Glu Jet" technology, and the Holz-Her Sector 1255, a vertical panel saw.
The machines enticed much interest from small to medium sized cabinet shops that were in attendance. With the growing demand of contemporary custom cabinets, the Holz-Her product line shines as a versatile and affordable solution.